From my inbox: The DCCC has a new job for you, since their boss hasn't managed to make much of a dent in unemployment. No word on the pay, but I am sure the ladies will make less than the men per precedent set by the White House.
You gotta be kidding me. Organizing Corps? Is that like Truth Team Generals or Attack Watch Snitches?
The application only wants all your personal information before they tell you more. What could possibly go wrong?
Dear Carl, Hell no.
P.S. – the animated graphic is exceedingly lame.
Carl Walz

<dccc@dccc.org>

4:23 PM (2 hours ago)

Lady — Have plans this summer?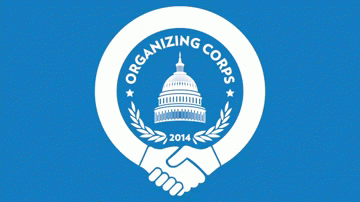 There's a top Democratic campaign that we need to win in November — and you could be the one who makes the difference!
So if you — or someone you know — want to take part in our organizing efforts this summer, you should apply to our 2014 Summer Organizing Corps Fellowship. The program is devoted to training a new generation of diverse, relentless and inspired organizers across the nation.
Will you apply — or pass this email on to someone who inspires you?
(We're only taking applications through May 27th, so don't wait!)
Click here to apply to the Organizing Corps summer session before the deadline >>
Thanks,
Carl Walz
South Regional Field Director