We're less than a month out now and all the loons are coming out of the woodwork. The level of idiocy, childishness and criminality on display right now is staggering.
I've got a Romney sticker on my car and Mr. Liberty warned me this stuff would start happening months ago. Sadly, he was right. I told him then and I stand by it now – I won't be intimidated. To any lunatic libs reading this, if  anyone messes with my car and I catch them… well, this girl will press charges faster than you can say 'Hope and Change'.
Here in North Carolina, there has been a recent rash of vandalizing Romney signs:
These nuts are keying cars: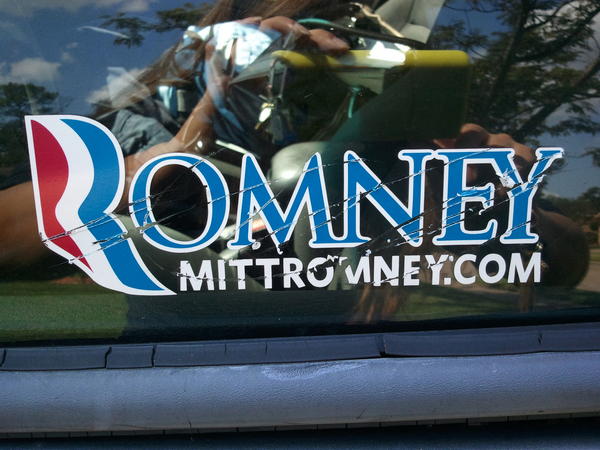 Urinating on yard signs:
Tweeting assassination threats:
More here on Kincannon's chronicle of these threats.
And vandalizing people's personal property: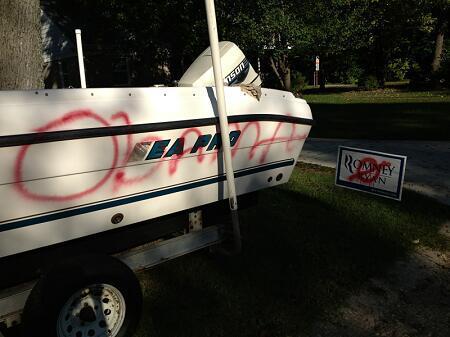 Related Reading:
Instapundit: WITH DNC IN MIND, CITY BANS CARRYING URINE, FECES.