SAY WHAT???
Brace yourself, people. You are entering the world of Jackwagons gone wild. Say What? is a series of quotes that I collect as I go about my daily business of deciphering the "news". I take no responsibility for any keyboards or monitors you may ruin in the course of reading this column. There is also bound to be NSFW language along the way, consider yourself warned. Be sure to look for link Easter Eggs as you go. Please keep your head and arms inside the ride at all times. Enjoy!
Selfish, Racist, Moronic Bastards Edition
Barack Obama. It's all about him. All the time.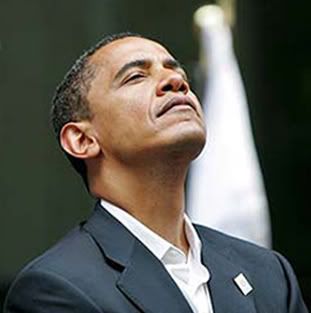 "It is very rare I come to an event where I'm like the fifth or sixth most interesting person," President Obama said, according to the pool report. "Usually the folks want to take a picture with me, sit next to me, talk to me. That has not been the case at this event and I completely understand." – Weekly Standard
Get used to it. Come November, you'll be very ordinary.


No, really. It's all about him… ALL the time. He's bringing us all together and healing the oceans, remember.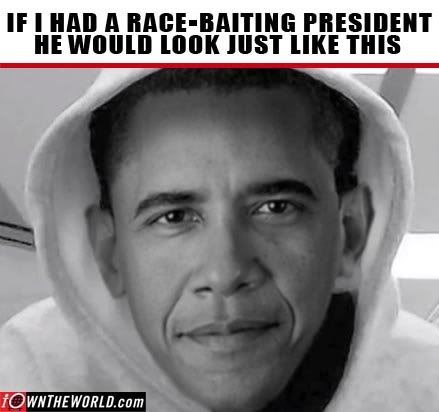 "We're going around the country, talking about, 'How do we put people back to work? How do we improve our schools? How do we make sure that we're producing American energy? How do we lower our debt in a responsible way?' And I don't think you or anybody who's been watching the campaign would say that in any way we have tried to divide the country. We've always tried to bring the country together," President Obama said in an interview with Entertainment Tonight. – Nice Deb
More things about him. Again….
"You can't just make stuff up," Obama told reporters in a surprise appearance at the daily White House briefing. "That's something that you learn as President of the United States." – TPM

Riiiight. You can't make stuff up as President. You mean like how the attack on our Consulate in Libya were spontaneous and because of a trailer on YouTube? That kind of stuff? Or maybe more like how 'Republican voters often agree with you'?

What's an edition of Say What? without some Joe Biden? He's a heartbeat away from the Oval office as Vice President… a thought that keeps the nation awake many nights. Even the Democrats.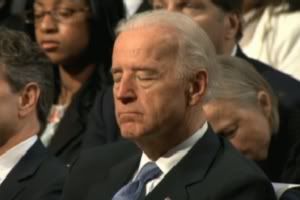 Hell, he couldn't even keep Paul Ryan's title straight in the same sentence:
During a campaign stop at Virginia Tech University in Blacksburg, Va., Biden said, "Congressman Ryan and the congressional Republicans, as one person said, had all, have already passed in the Republican House what Governor Ryan is promising to give the whole nation. - CNS
Half the time poor Joe doesn't even know what state he is in and he still thinks we're living in the 20th century. I think Joe's egg is fried…but he definitely is good for a laugh. He'll have time to catch up on his naps after the election!
I had no idea that Debbie Wasserman Schultz was so concerned about anyone but herself. She apparently was so concerned about possible victims of Isaac that she had to use them to attack the GOP.
Via Weasel Zippers:
"They could have taken things down a notch," Wasserman Schultz said at a Democratic press conference rebutting the Republican convention. "I think it probably was an example of their continued focus on winning at all costs."
True compassion! So sensitive! Just like the girls of her 'Team Jew Cash'. Oi Vey.
We've got a double whammy here folks. We have the mental midgets of MSNBC and our 'That's Racist' moment rolled into one big pile of steaming Touré Neblett. When talking about Mitt Romney's speeches regarding President Obama and what a miserable failure he is, Touré played the same card he always does:
Yeah, that really bothered me. You notice he says anger twice. He's really trying to use racial coding and access some really deep stereotypes about the angry black man. This is part of the playbook against Obama. The otherization, he's not like us. I know it's a heavy thing to say. I don't say it lightly. But this is niggerization. You are not one of us, and that you are like the scary black man who we've been trained to fear. And the idea of locating anger around Barack Obama just doesn't fit with who he is and who he has trained himself to be, going back to high school, training himself to be no drama Obama. – NewsBusters
Cue the 'that's racist' kid…
Kira Davis took Touré to task as she has in the past:

We not only have a double whammy, we have a two-fer. Guess who!! Twitchy nails him:
This!!! RT @iamenidcoleslaw: Girls, get your abortions NOW in case the Republicans win

— Touré (@Toure) September 4, 2012

So charming. Now we see why MSNBC pays him the big bucks.
On both accounts, my own answer to Touré would be something along these lines:
//