We Only Report What We Can Confirm
There is a bit of a blackout on the John Edwards Prostitution ring story in Raleigh, NC. neither WRAL nor ABC11 were carrying it yesterday and still aren't as of 8:25 am this morning. I tweeted to WRAL and ABC11 for comment on why they weren't carrying it. WRAL was the only one to reply. I found their reply rather silly: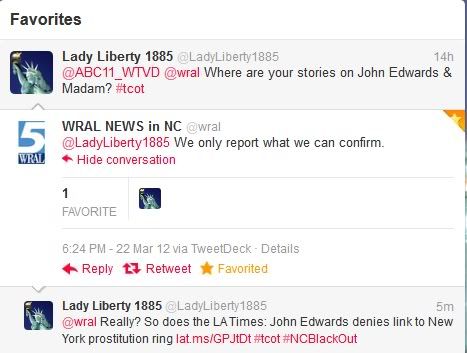 Update: News 14 Carolina seems to be running it out of Charlotte. So is the Charlotte Observer.